Road tour – description
Road tour – description 2022
Day 1:
Arrival at Heraklion airport (HER)
– I will meet the participants at the airport. Transfer approx. 1 hour (70 kms to Matala)
Day 2:
Taking over the motorcycles.
We drive along the southern coastline to the Minoan seaport of Lentas. This first day is used to get to know each other and to adopt the Greek lifestyle.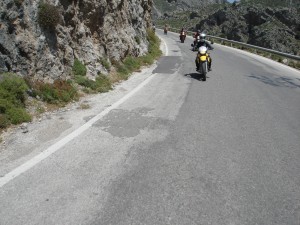 Day 3:
Starting in Matala, we discover the southwest coast, via the seaport of Kokinos Pirgos, to the foot of the breathtaking mountain Psiloritis. We will cross the slopes of Ida mountains and at the end of the day we will enjoy a cup of Greek mountain tea in the small village of Zaros.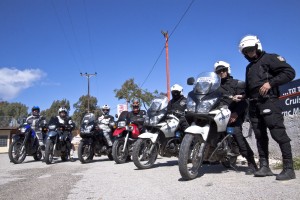 Day 4:
From Matala we will head northeast via winding mountain passes to the Dikti mountains and to the Lassithi plateau. This part of Crete is famous for its windmills and shows the fruitfulness of this island. And it is because of its fruitfulness that this part of Crete has several thousand years of history to show. We have the option to visit the remains of Minoan settlements.
Day 5:
This stage is a mountain stage. Via the mountain village of Anógia we will drive to the Nida plateau, even visited by Zeus himself. We have several possibilities to return to the southern coastline.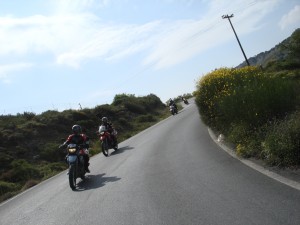 Day 6:
We will spend a marvelous day on the southwest coast of Crete. Passing the fishing village of Agia Galini and the quiet beaches of Agios Pavlos, we will drive to Préveli monastery built high above the coastline. After a short break, we will continue our way to Plakias and the Venetian fort Frangokástello. And who still wants more returns to the beautiful beaches of Matala via Chora Sfakion and Rethimnon.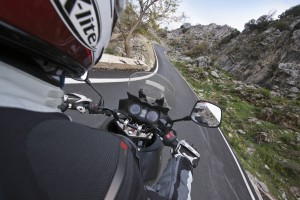 Day 7:
This day is for your own activities. If requested, a boat trip with Achilles is an option.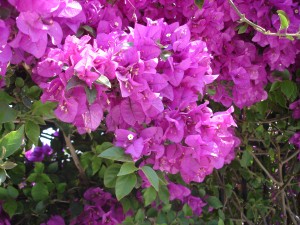 Day 8:
Transfer to the airport
All tours start at 10:00 h at the hotel in Matala which is also the final destination at night. The described tour is proposed by the tour operator and can at all times be adapted to meet the ability of the group, whether the route itself or the difficulty of the individual stages are concerned.
The daily stages vary between 150 – 400 kms.